INFORMATION THAT APPEARS WHEN YOU
CLICK ON THE APPROPRIATE BOX: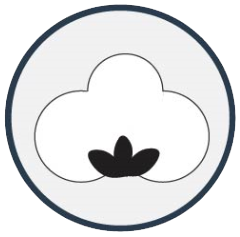 HAS A LOWER
ENVIRONMENTAL
IMPACT THAN
REGULAR COTTON
USES 62% LESS
ENERGY TO
PRODUCE
HAS 46% LESS
GLOBAL WARMING
POTENTIAL
USES 91% LESS
FRESHWATER TO
PRODUCE
COTTON MICROFIBERS
RELEASED DURING REGULAR
WASHING COMPLETELY
BIODEGRADE & ARE NOT
HARMFUL TO WATERWAYS
OR LIFE WITHIN
CONVENTIONAL COTTON VS ORGANIC COTTON
Cotton is one of the most popular fabrics on the planet, which is no surprise because it is so soft and comfortable next to your
skin. But conventional cotton is not a planet friendly fiber - it is one of the least sustainable natural materials, after wool and silk,
it uses vast amounts of water, pesticides and chemicals to grow, giving it the title of the world,s dirtiest crop. In fact, conventionl
cotton is the most chemically sprayed crop in the world. and these chemicals find their way into the cotton fibers, the
surrounding soil, waterways and entire ecosystem.
WHY WE CHOOSE ORGANIC COTTON
In comparison, growing organic cotton uses considerably less water and energy, and absolutely no toxic pesticides or chemicals.
In fact,by growing organic cotton crops in place of conventional, we can save 347 tons of chemical pesticides and 45,000 tons of
chemical fertilizer from soaking into soil and waterways. And at the end of its Iife, when organic cotton biodegrades, it does so
in a safe, sustainable way, and goes back into the earth. This is unlike conventional cotton, which releases all the toxic chemicals
present in the fiber as it breaks down, which seep back into the soil and waterways.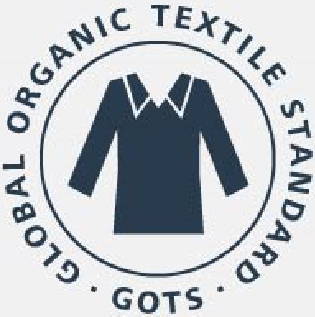 We choose to use GOTS certified organic cotton because the GOTS certification gives us complete confidence
that the cotton has been grown using the most sustainable and ethical practices possible.
1. HIGG Materials Sustainabillity Index
2. The Textile Exchange . "Quick Guide to Organic Cotton 2017"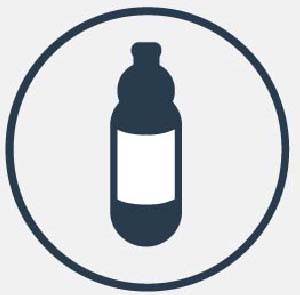 RECYCLED POLYESTER - THE NON-SUSTAINABLE CHOICE
Whilst recycled polyster is better for the environment than virgin polyester, it still causes devastating long term effects on our
planet. Unlike natural fibers, such as organic cotton which naturally biodegrades to nothing in a matter of 1-5 months, synthetic
fabric such as recycled and cirgin polyester take much longer to decompose, up to 200 years. And while organic breaks
down in a sustainable and non-toxic way, polyester will always leave behind some harmful residue.
MICROPLASTICS & WASHING YOUR CLOTHES
Studies have shown how microplastics in synthetic fabrics are released into waterways every time a garment is washed, and can
find their way into the diets of marine life, and accumulate through the food ahain. Recent studies have shown that
approximately 35% of primary microplastics that enter the world's oceans comes from washing synthetic clothes.
This is why american collegiate has stopped using recycled polyester in our new collection, and why we choose to anly use
natural fabrics that have a long term, low impact effect on our planet.
1. International Union for Conservation of Nature - Primary Microplastics in the Oceans: A Global Evaluation of Sources 2017